Every year around this time XXL releases their controversial Freshman List.  A list of promising up and coming rappers and singers.  Every year the list causes a bunch of controversy with their picks, some getting praise, while some get criticisms and some leave people down right confused.  While making the list is a great acheivement, I want everyone including artists who want to make it in this industry to know that you don't need this list.  There are countless of acts who never made the list that went on and are having successful careers today.  I decided to sit down and rank this years class on a number of factors including lyricism, songwriting, and longevity below.  I'll also get you hip and give you some songs to checkout by each artist.  So sit back and enjoy.
Trippie Redd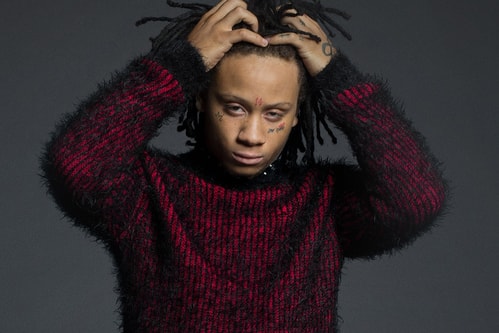 Hometown: Canton, Ohio
Lyricism: B
Songwriting: B
Longevevity: B
Trippie Redd is a promising up and comer out of Canton Ohio. Trippie utilizes his voice as a instrument, not only being able to rap but also being able to sing.  Trippie can also spit bars when he wants to, on tracks like Can You Rap Like Me.  Trippie has the star power to stay around for a while, if he stays out of trouble.
Songs to Checkout:
Ski Mask The Slump God
Hometown: Miami Florida
Lyricism: B
Songwriting: C
Longevity: C
Ski Mask the Slump God is a spitter out of Miami, Florida.  His ability to rap matched with his flow makes him a top candidate for this list.  While Ski's rapping ability is amazing, I question his ability to make songs that will last.  Its nice hearing a machine gun flow, but how long will that really last?
Songs to Checkout:
SmokePurpp
Hometown: Miami Florida
Lyricism: F
Songwriting: C
Longevity: D
Smokepurpp is a rapper from Miami, Florida who rose to fame with longtime collaborater and fllow XXl Freshman Lil Pump.  While he lacks in lyrics and rapping ability he makes up for it in the ability to make a hard-hitting track.  Tracks that are fun to listen to and don't requrire alot of thought.  While these tracks are fun, Purp sounds like alot of other artists, which can hurt him in the long run.  Untill he finds his own signature sound it will be hard for him in the long run.
Songs to Checkout:
Lil Pump
Hometown: Miami, Florida
Lyricism:F
Songwriting:C
Longevity: C
Lil Pump needs no introduction, he is the poster child of everything wrong with rap according to some people.  While these people have been constantly disregarding Pump, he has only grown in buzz.  Pump isn't lyrical he says it himself which is great.  His songs arent meant to be that, and his music is stricly for turn up.  He has found his lane and ran with it, but how long will booming beats and sub par nonsense on said beats last?
Songs to Checkout:
https://soundcloud.com/wavey-hefner/esskeetit
https://soundcloud.com/wavey-hefner/designer-prodzaytoven
https://soundcloud.com/wavey-hefner/lil-pump-molly-prod-bighead-ronny-j-1
BlocBoy JB
Hometown: Memphis. Tennesee
Lyrcism: C+
Songwriting: C+
Longevity: B
BlocBoy JB shot to stardom after him and drake collaborated on the song Look Alive.  He had been bubbling with songs such as Shoot and his No Chorus series.  BlocBoy is a fun rapper to listen too.  JB can rap well, has a dance that all the kids are doing, multiple songs that people gravitate towards.  The world is in JB's hands, he can go as far as he want to go
Songs to CheckOut:
https://soundcloud.com/saint_laurent_don_21_savage_bank_account_rover_2_0_x_future_ghostface_killers_bartier_cardi_cadi_b_migos_drake_young_thug/blocboy-jb-rover-20-ft-21-savage
Wifisfuneral
Hometown: Miami, Florida
Lyricism: A
Songwriting: C+
Longevity: B
Miami by the way of the Bronx rapper Wifisfuneral is a interesting pick for this years freshman class.  Wifi has been killing the underground for a few years now and a couple of his songs have been getting a lot of attention.  The biggest problem wifi will have is crossing over to the mainstream, aside from that he is perfectly capable of having a fruitful career.
Songs to Checkout:
J.I.D.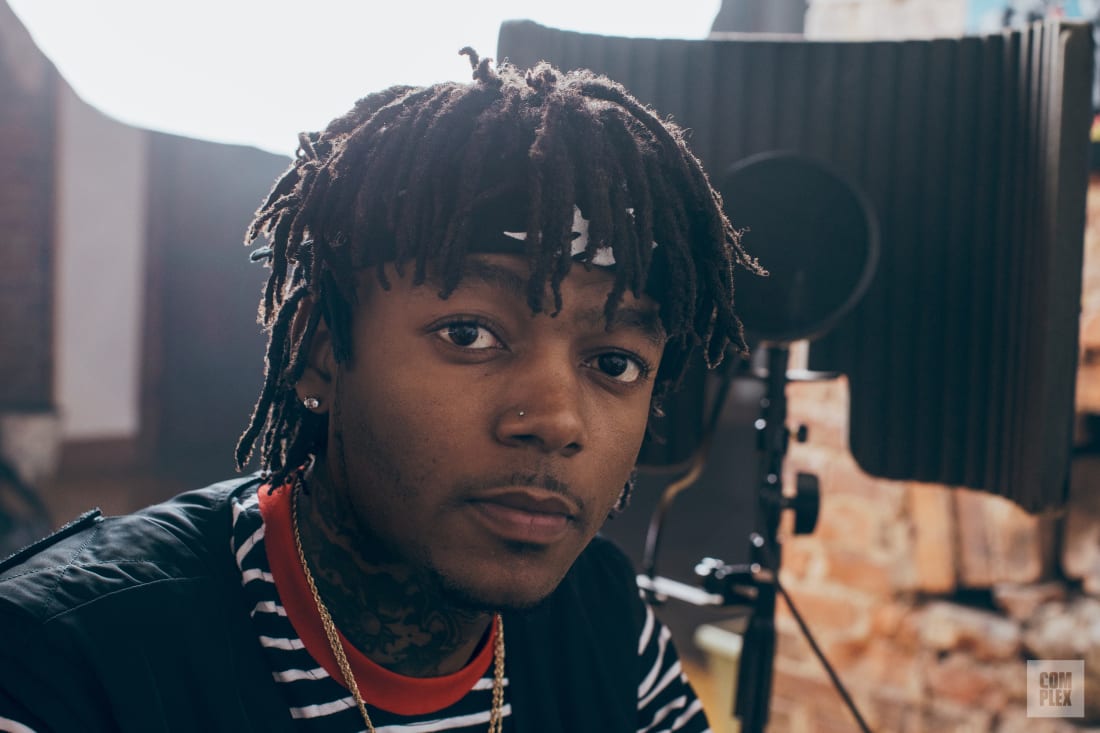 Hometown: Atlanta, Georgia
Lyricism: A
Songwriting: B
Longevity: B+
J.I.D. is a rapper from Atlanta, Georgia.  J.I.D. is signed to J.Coles Dreamville records.  He is by far the best rapper on this list, and his album The Never Story is a great example of his versatility and songwriting abilities.  J.I.D. has all the right components to be a mainstay in Rap Music.
Songs to Checkout:
Stefflon Don
Hometown: Birmingham, England
Lyricism: C
Songwriting:B
Longevity: A
Stefflon Don is a British- Jamaican artist from the UK.  Her ability to sing and rap is definitely a good look for her.  While she is hot in the UK, she is relatively unknown in the U.S. but she does have crossover apeal.  She has the ability to have a long career, if she wants to. But I don't know how she made this list, she definitely has alot to prove.
Songs to Checkout:
YBN Nahmir
Hometown: Birmingham, Alabama
Lyricism: C+
Songwriting: C
Longevity: C
Nahmir is a young rapper out of Alabama.  His rapping ability is top notch, but his last few songs have all been the same flow.  That could hender him he is going to have to switch it up and find a new flow and new formula or he could burn out quickly.  With him being so young he has all the time in the world to hon his craft.
Songs to Checkout:
Class Grade: B
Amidst all of the face tats and colored dreads, there is alot of dope talent on this years list.  Whatever it is you are looking for you can find with this list, there are a few artist I felt should have been put on this years list but that doesnt mean they won't be on next years list, or be unsuccesful in general.  Who do you think should or should'nt have been on this years list?  Let us know and give us your early predictions for next years list.